What you should be looking for in your luxury pen
One of the most common questions we are often asked as independent fountain pen dealers is "what makes a luxury pen special?" It's a fair question. When so many of us are used to writing with a cheap biro that may be found at the back of a drawer, the idea of spending hundreds or even thousands of pounds on a singular pen can be mind-blowing.
But there are many reasons why luxury fountain pens and rollerball pens are so highly sought-after. The prestige, the writing experience, the glamour, and even the historical connotations of a specific make and model can all turn the ordinary into the extraordinary.
If you're interested in stepping into the world of high-end writing instruments for the first time, the variety of choices can be overwhelming. It can be difficult to know what you should be looking for, and what makes a luxury fountain pen so special.
To help you understand why we love fountain pens so much, here are a few helpful tips on what you should be looking for in a luxury pen.
The different types of luxury pen
The first thing you need to decide is what type of writing instrument you are looking for. Would you prefer a fountain pen, a rollerball, a ballpoint or even a mechanical pencil? Here at izods, we stock a wide range of preloved options for each, across an array of luxury brands, giving you plenty of options.
In our experience, most customers purchasing a high-end pen choose to invest in a fountain pen. This is because there is something extremely elegant about using a pen with a dedicated nib (often 18k gold). There are different pens available for different uses, as well as different nibs for different handwriting styles. It's why we often ask our customers what they plan to do with their pens – by knowing what the estimated usage could be, we can identify the perfect fountain pen for your needs.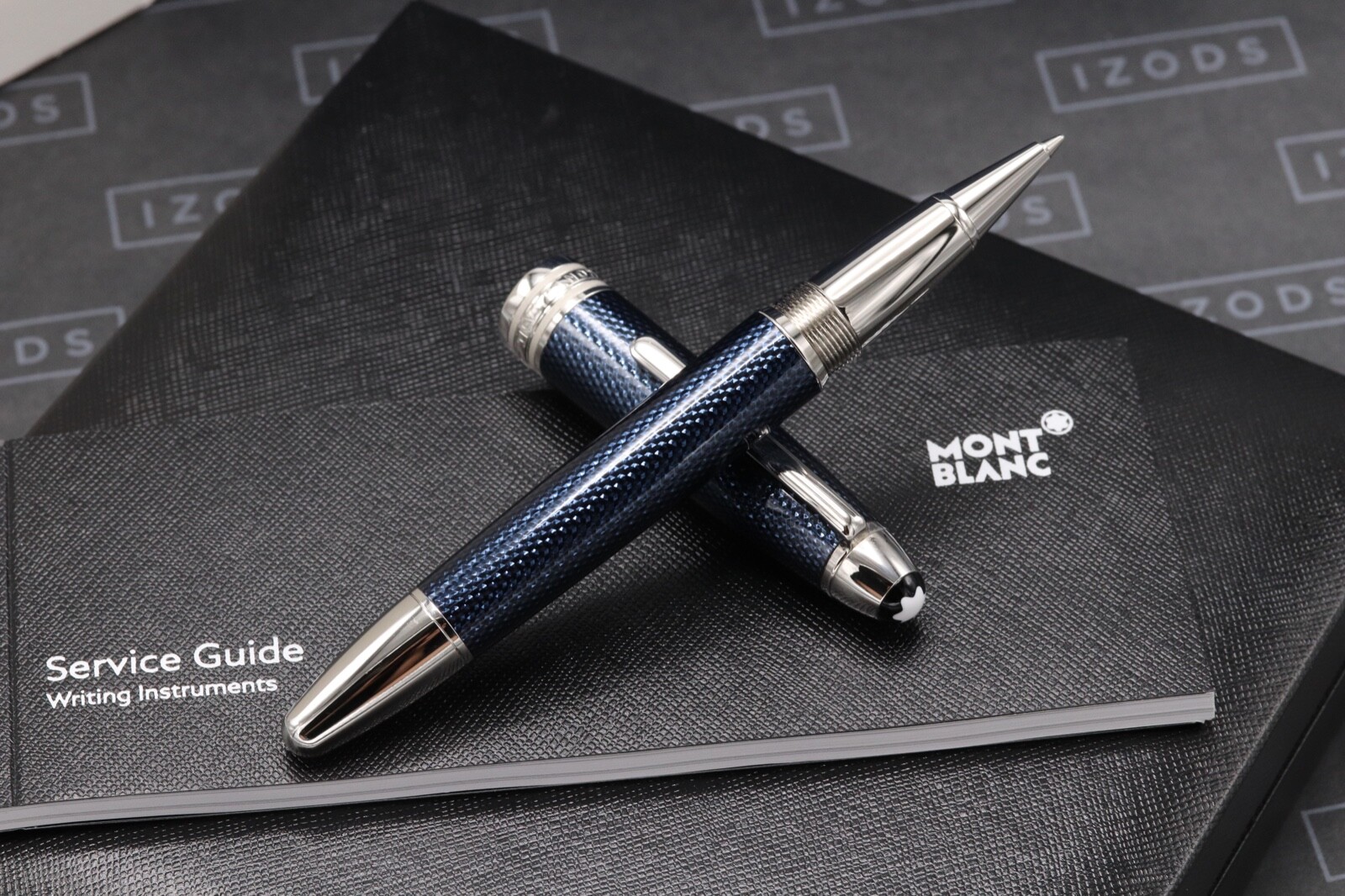 Of course, there are times when you may prefer a rollerball pen or a ballpoint pen. Both can offer exceptional writing experiences, and the key difference is often the ink itself. Whilst a rollerball pen typically uses water-based ink, a ballpoint mainly uses oil-based ink. If you're planning on writing lengthy text, you may prefer to use a ballpoint pen because the ink dries much quicker, reducing the likelihood of smudges.
The filling mechanisms of a luxury pen
As you start to research luxury fountain pens, you will note that the manufacturers give details of the filling mechanisms. Typically, fountain pens can operate in three ways; using bottled ink, disposable cartridges, and converters that allow you to mix and match between the two.
When making your purchasing decision, you may wish to consider what is easiest for you. As pen enthusiasts, we love the tradition of using bottled ink – and these days, you can purchase a wide range of colours to make your writing pop. However, your choice of filling mechanism is a personal preference and what works for some people, may not be suitable for others.
It's always important to remember that luxury pen brands design their pens to work best with their own brand of bottled ink or cartridges. What works in one pen, may not have the same impact with another brand. In some cases, using the wrong ink can damage your luxury pen. You may wish to think about the ease of ink availability when deciding which pen to buy.
The construction of the pen body
The design and construction of the barrel and the cap are what gives your chosen luxury pen its style and class. Different makes and models have different designs, and these can feel quite different once the pen is in your hand.
A luxury pen will stand out from cheaper alternatives because they are usually handmade and polished to perfection. Some pens will be made of resin, others will be made from a tough substance called ebonite. Our very own range of pens, the Paradigm, are handcrafted from ebonite because this is a tough, long-lasting substance that is designed to protect the filling mechanisms whilst remaining practical and stylish.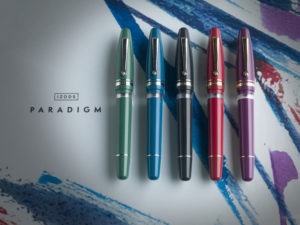 It's also quite common to find high-end pens made from materials such as wood, titanium, or silver. The scarcity of the material used can often be a factor in the pricing structure of the pen.
The finishing touches
The finishing touches are where you'll start to see a standard pen transform into something truly spectacular. Luxury pen brands know that they need their writing instruments to be a thing of beauty. Therefore, it's common to see pens adorned with diamonds, pearls, rubies, and other precious gems as part of its design.
The finishing touches play a huge part in the overall aesthetic of the pen, and brands such as Montblanc pay close attention to the smallest of details when paying tribute to historical figures.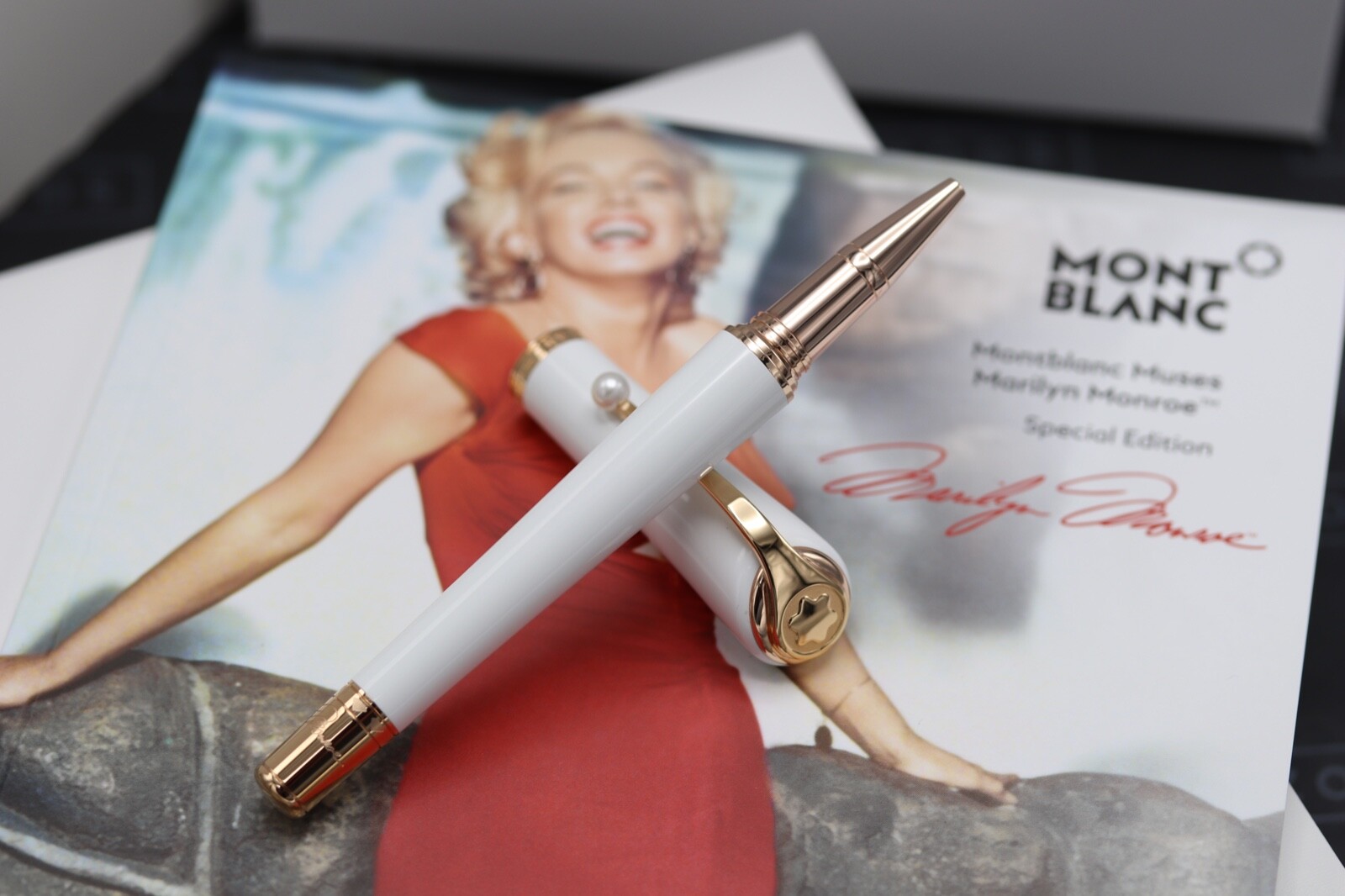 For example, the Montblanc Marilyn Monroe pen is adorned with pearls to represent her love of jewellery, and the outline of her face is engraved into the 14k gold nib. Similarly, the Montblanc Elvis Presley fountain pen incorporates a pattern on the barrel and the cap to represent a golden ring that The King wore whilst performing live.
The overall writing experiences
High-end pens offer a completely different writing experience than cheaper pens. These writing instruments are designed to fit seamlessly in your hand. They feel lightweight, and they are carefully designed to offer a seamless flow of ink onto the page. Unlike cheaper pens that can give you hand cramp, these pens need only light pressure and as such, they can remain comfortable to use for lengthy periods. It's why many famous authors choose to handwrite their manuscripts.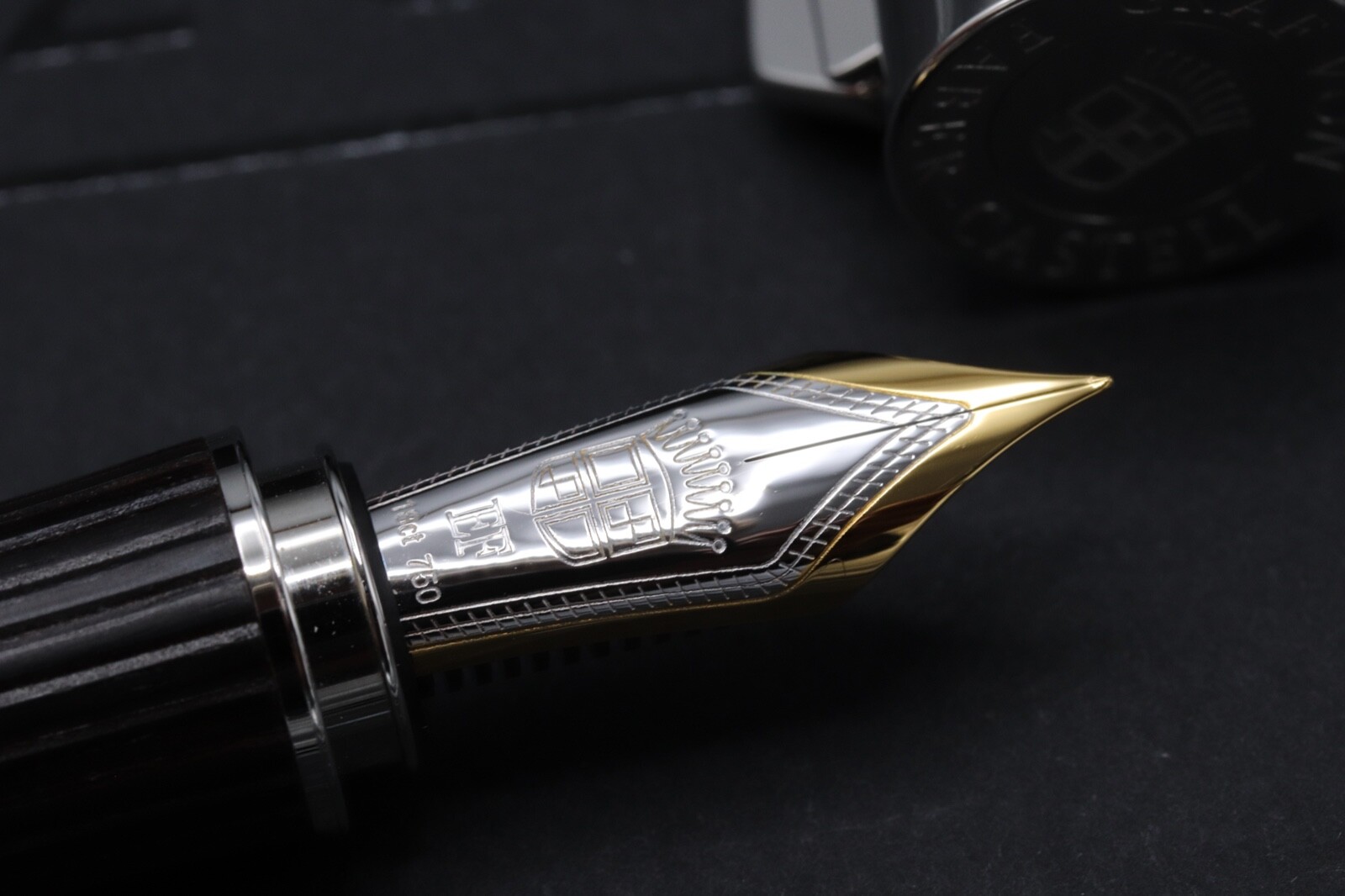 In our experience, it's important to test out a range of luxury pens to establish what pen is right for you. The style of your handwriting could affect your choice of the nib (those with small handwriting may benefit from an extra-fine nib), and the angle that you hold the pen could impact the flow of the ink. Here at izods, we can help you to identify what style of pen works best for you and what size nib works best for your personal handwriting.
We are independent fountain pen dealers
At izods, we are independent fountain pen dealers. This means that we work with a wide variety of makes and models of preloved luxury pens. We have a deep understanding of what makes different pen brands special, and we know how to find the right pen for you.
If you are looking to purchase a preloved fountain pen for the first time, we can work with you to help you understand what you are looking for. We'll give suggestions of makes and models that we think will suit you, and we'll explain how different nib sizes can make a huge impact on your handwriting.
If you are a luxury pen collector seeking a specific model to add to your collection, please get in touch. We have a network of contacts all around the world, and we regularly source rare or limited-edition pens.
To find out how we can help you find a preloved luxury pen, please contact us