The benefits of selling your luxury pen through a fountain pen dealer
If you've purchased a high-end pen and it is surplus to requirements, you may wonder what you should do with it. Some people leave it in a drawer, hidden away, and written off as an expensive purchase. Others give it to a friend or family member as a gift. Or they may choose to try and recoup their losses by selling it on a site such as eBay or Gumtree. In some instances, you may even enlist the help of a local auction house.
But how do you know what your luxury pen is worth and whether there is a market for your preloved pen?
This is where you may wish to enlist the services of a dedicated fountain pen dealer such as Izods.
As well as selling a wide variety of vintage and modern luxury pens (including our very own Paradigm range of pens), we're the leading specialist in buying second-hand luxury pens.
We work with clients from across the world, helping them to identify the true value of their pens. As well as considering the condition of the pen, whether it comes complete with original packaging, and how much it's been used, our knowledge of the luxury pen market means that we're perfectly placed to assist you.
If you're considering selling your pens, here are a few reasons why you may wish to get in touch with us.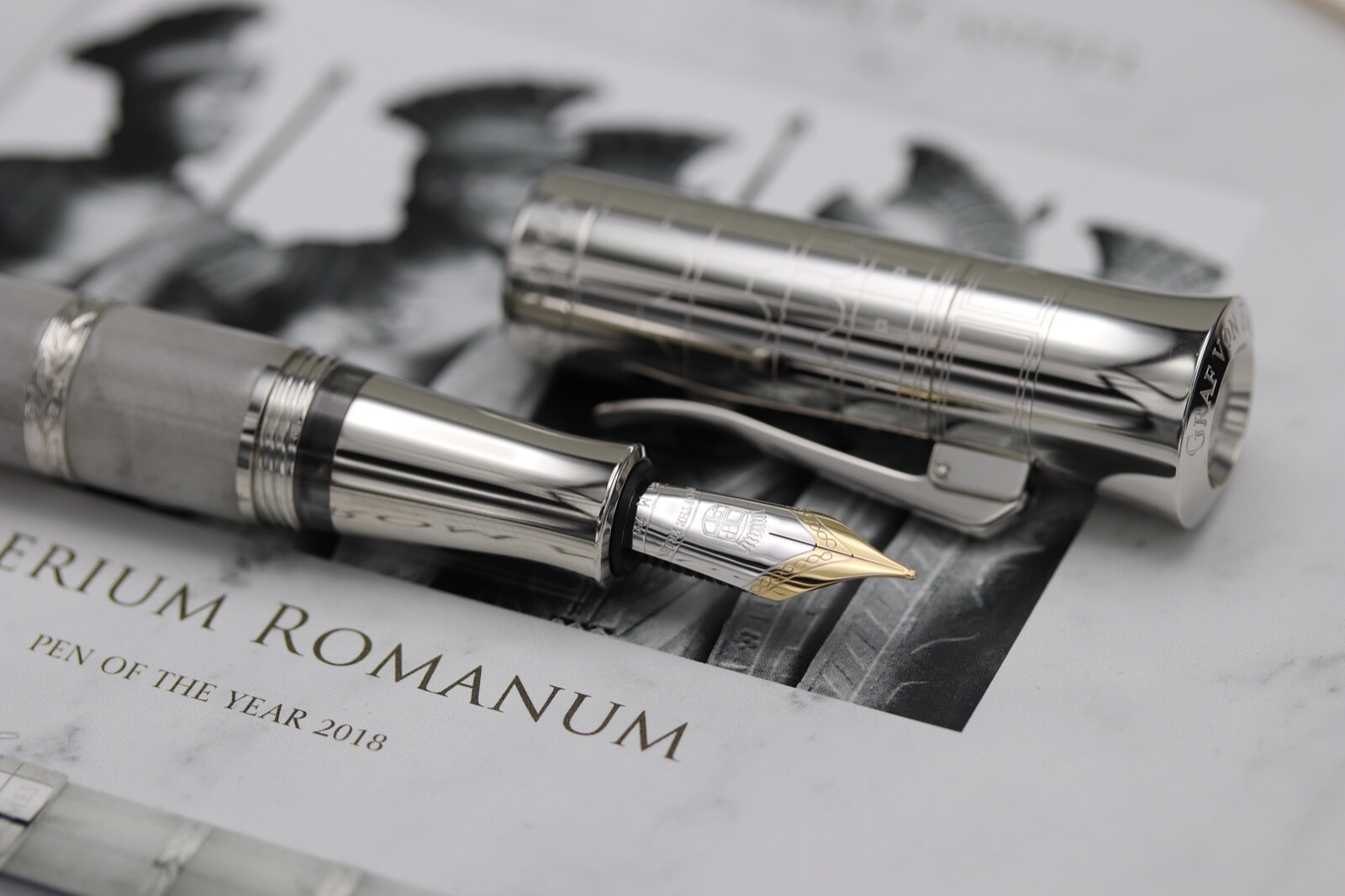 We offer a seamless process with exceptional customer service
Our clients work with us because they know that we will make the selling process as easy as possible.
We know that selling second-hand luxury goods can be difficult. It's difficult to verify the legitimacy of second-hand luxury items and getting the right sale can depend on when you try to sell it, especially if you are using an online auction site. Equally, if you are unsure of what features you should be listing or how to describe the condition of the pen, then it may be hard to find a buyer.
At izods, we pledge to make the process as simple as possible for you.
From the moment that you get in touch, we'll just ask a few basic questions and ask for some photos (they don't need to be of professional quality! before providing you with a price. This means that you don't need to worry about creating a detailed listing or trying to find the right place to sell your preloved luxury pen.
If you agree with the price, then we can pay straight away and then all you need to do is send the pen to us – we recommend Royal Mail Special Delivery for UK customers and DHL / UPS for those based further afield.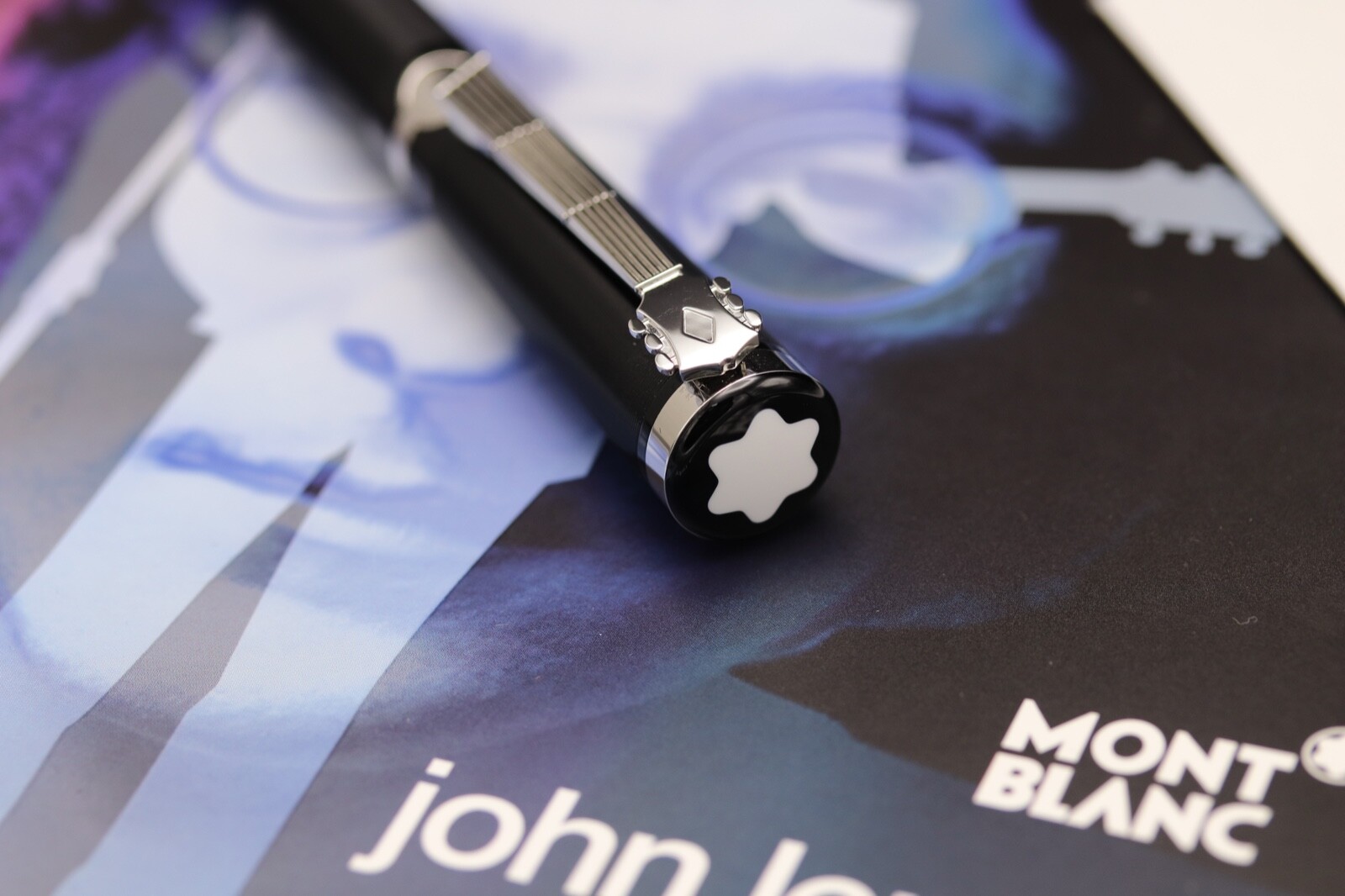 If you choose to sell your luxury pen, you can receive the funds instantly
Another benefit of choosing to use izods as your pen dealer is that once we've agreed on a sale price for your pen, we can send you the funds instantly.
We've worked with many clients where we've been able to send a transfer of the money within minutes of agreeing on a sale. What's more, you won't have to pay any expensive auction house fees or listing fees.
Our knowledge of luxury pens means we can offer a fair valuation of your pen
As experts in vintage and modern luxury pens, we know how to value your luxury fountain pen.
Many people come to us because they may have inherited a pen from a family member, and they want to know if it's worth anything. Others may have discovered a long-lost luxury pen in the back of a drawer and want to know if they can recoup their initial spending.
The value of your pen will be driven by several factors.
Firstly, the make and model of your fountain pen will be a crucial factor in the valuation we're able to offer you.
Many pens can be collectible items, and several key luxury brands include Montblanc, Pelikan, Parker, Cartier, OMAS, Visconti and Montegrappa. If your pen isn't included in this list, don't worry there are still many others that we purchase.
If your pen is part of a Special or Limited Edition, then likely the price we can offer will be higher than more mainstream offerings. For example, each year, Montblanc releases their "Great Characters" edition – this is a personal tribute to someone who has left a notable legacy. This year, the great character pen honours the King himself, Elvis Presley. Other notable recipients include John F Kennedy, Miles Davis, The Beatles, Leonardo da Vinci, Mahatma Gandhi and Albert Einstein.
Therefore, if you own a pen that is considered extremely rare (such as the Montblanc Meisterstück 149 UNICEF Skeleton Fountain Pen) then you can expect it to be worth far more than more mainstream high-end pens.     
Secondly, it's important to consider the condition of your fountain pen.
Those in unused, near-mint condition or those in excellent condition but with signs of use will generate the highest value. Writing instruments with visible scratches or marks or a lack of packaging will attract a lower price even if the writing performance isn't affected.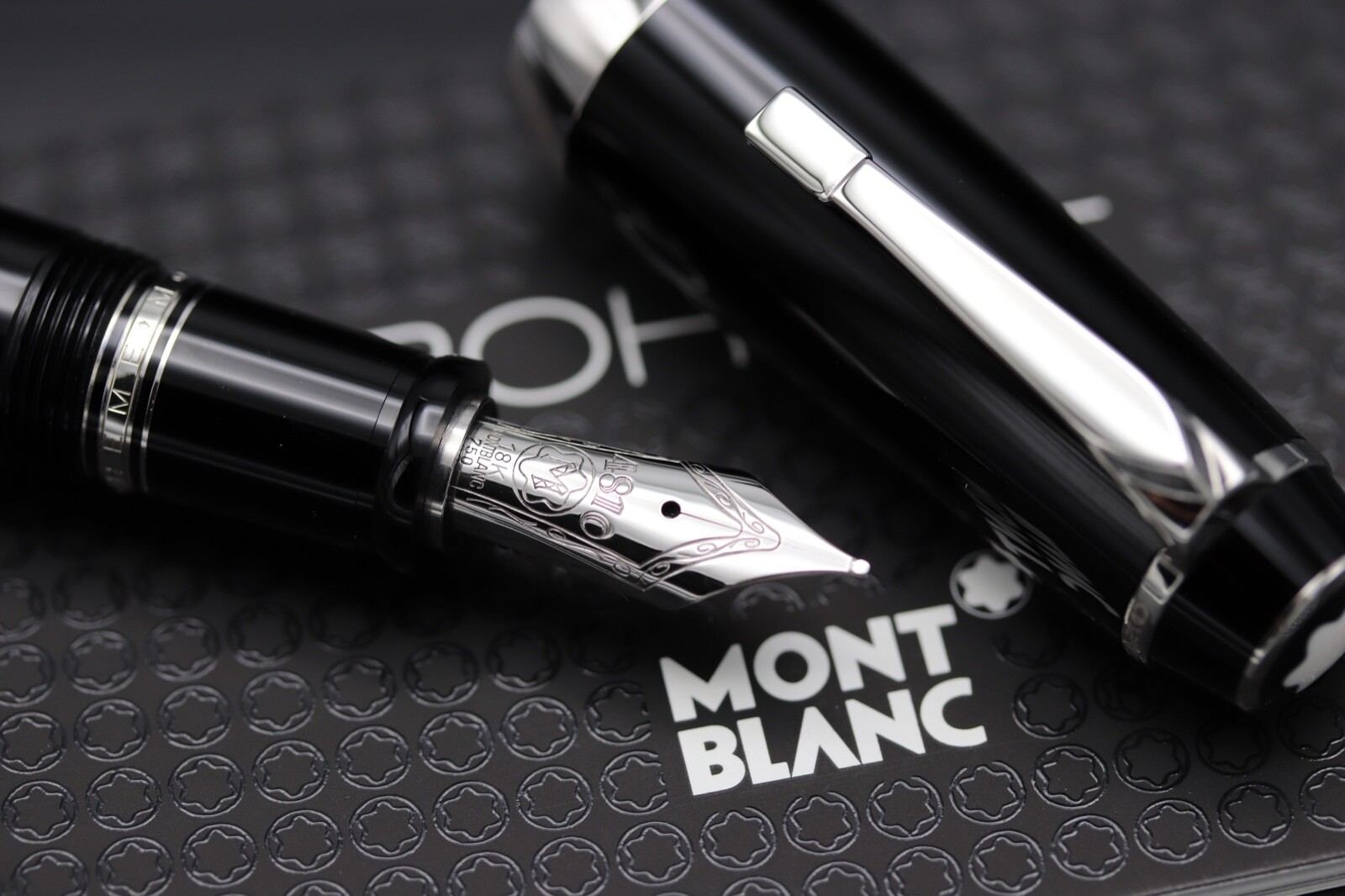 Trusting Izods to source the finest writing instruments
As an independent fountain pen dealer, we have a long reputation for sourcing the finest writing instruments from around the world.
Clients choose to sell their luxury pens directly to us because they know that we will make the process as easy as possible. And clients choose to purchase second-hand luxury pens directly from us because they know that we are a trusted dealer with an intrinsic knowledge of makes, model numbers, nib sizes, and all of the other variations that may inform the price.
So whether it's a single pen or a complete collection – to find out how we can help you identify how much your prestigious fountain pen, rollerball, ballpoint or mechanical pencil could be worth, please get in touch.