The luxury pens used by famous authors that shaped the world of literature
For many writers, the symbolic act of picking up a pen and staring at a fresh notepad is enough to signify the start of a new story. Writers throughout history have written their stories by hand, and it may surprise you to know that some of the world's current best-selling authors still choose to write freely, without the use of a laptop or computer.
Authors such as JK Rowling, Stephen King, Cecelia Ahern, and Danielle Steele are all known for their love of handwriting their novels, whether it's writing entire chapters or simply mapping out plotlines. And choosing to have a manuscript can be highly lucrative – in 2007, a handwritten copy of the Tales of Beedle the Bard by JK Rowling sold for £1.95m at auction.
Many authors choose to use a luxury writing instrument such as a fountain pen or rollerball pen to draft their manuscripts. This is because luxury pens are designed to fit comfortably in the hand, whether you're signing a document or writing lengthy prose. What's more, the flow of the ink and the gentle pressure on the page means that writers often feel energised and creative as they begin to write.
Some of the most renowned novels in literature were written by hand, with many famous authors having a distinct preference as to their preferred writing instrument.
So, to commemorate World Book Day (04 March 2021), we're taking a look at the relationship between some of the world's most famous authors and their chosen pens.
Arthur Conan Doyle
Preferred pen: Parker Duofold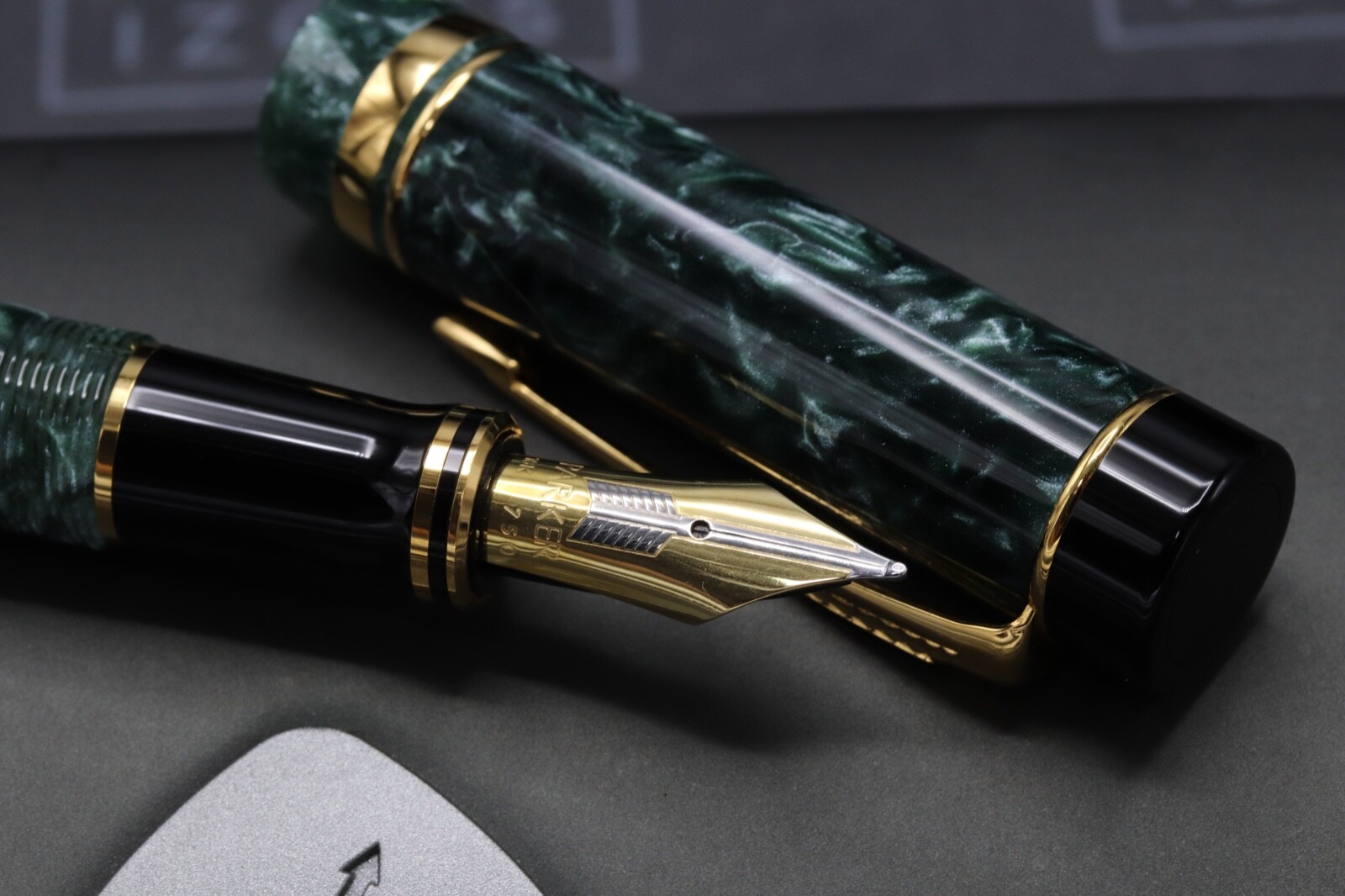 The creator of Sherlock Holmes was known for his love of his Parker fountain pen. His love of his writing instrument was so well known that the BBC drama 'Sherlock' creators chose to incorporate it into one memorable episode. In the episode "The Great Game," Sherlock (played by Benedict Cumberbatch picks up an envelope and says, "She used a fountain pen. A Parker Duofold – iridium nib." This homage was almost certainly referring to the author's choice of pen.
But what makes the Parker Duofold so unique? Well, it's been one of Parker's most distinguished fountain pens ever since its launch in 1921. Each pen is handcrafted and molded out of a single block of acrylic, and it quickly became of the most popular writing instruments in the 1920s. Its legacy means that the Parker Duofold is still a hugely popular choice for luxury pen collectors today.
Ernest Hemingway
Preferred pen: Montegrappa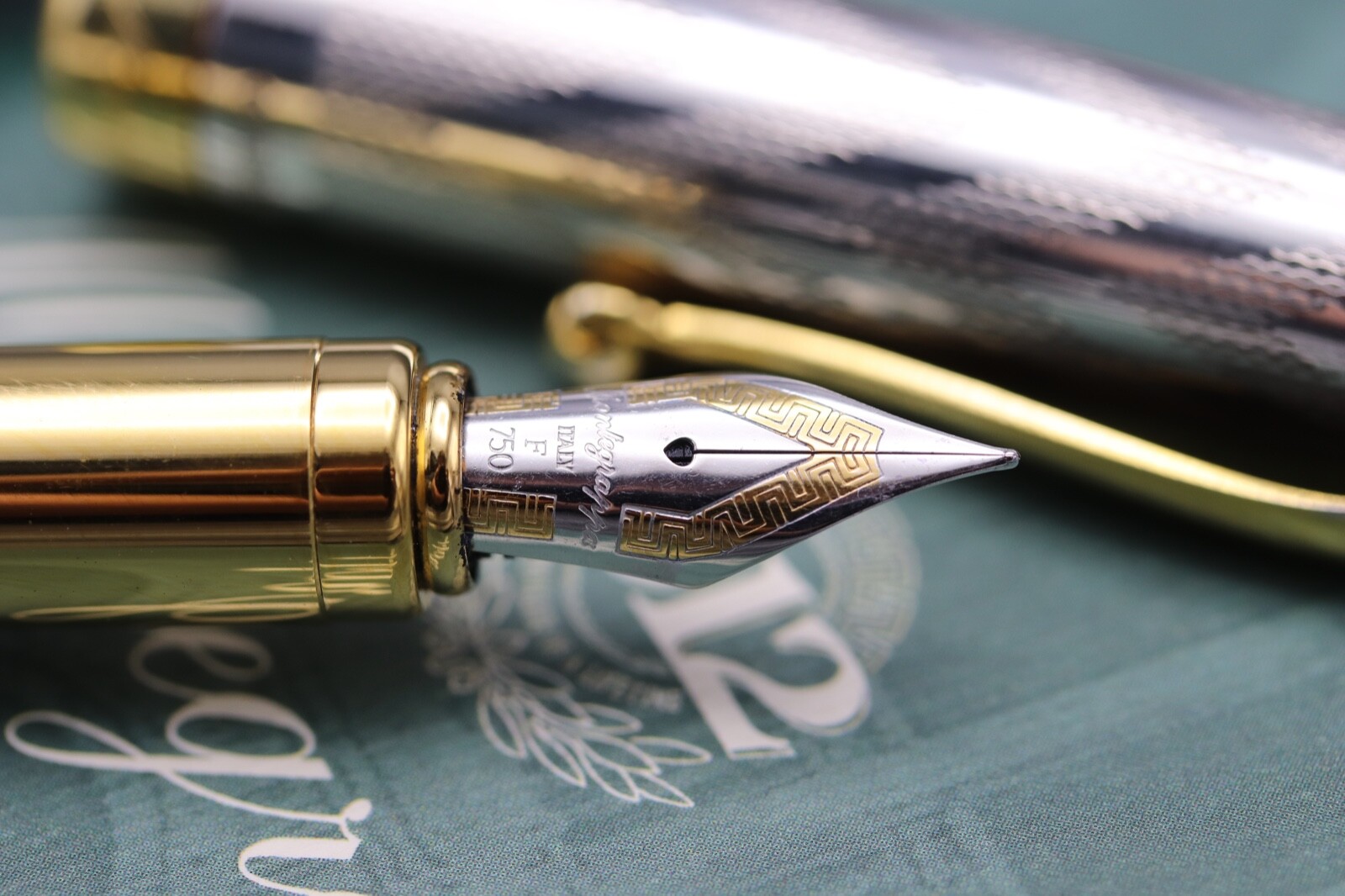 One of the great American writers, Hemingway, was initially an aspiring journalist when he was stationed in Italy during WWI. He famously took a fountain pen with him, and he spent many years upon his return writing about his war experiences. Hemingway chose to use a Montegrappa fountain pen, primarily because he was stationed near the original factory.
He used his fountain pen to write many of his best-known works, including A Farewell to Arms and For Whom the Bell Tolls. Hemingway's impact on literature was solidified in 1953 when he won the Pulitzer Prize for Fiction, quickly followed by the Nobel Prize in Literature in 1954.
Montegrappa has continued its association with Ernest Hemingway. The brand has released several limited-edition luxury pens dedicated to Hemingway as part of their "Mightier than the Sword" collection. Within this collection, the Hemingway pens are divided into four distinct 'chapters,' each designed to commemorate part of his life – "The Soldier," "The Adventurer," "The Writer," and "The Fisherman."
Montegrappa also released the 'novel' series of fountain pens and rollerball pens. A true limited edition sought-after by collectors, only 355 pens were issued in each colour – the specific number was chosen to reference the number of pages within the first edition of Hemingway's novel, A Farewell to Arms.
Anne Frank
Preferred pen: Montblanc Meisterstruck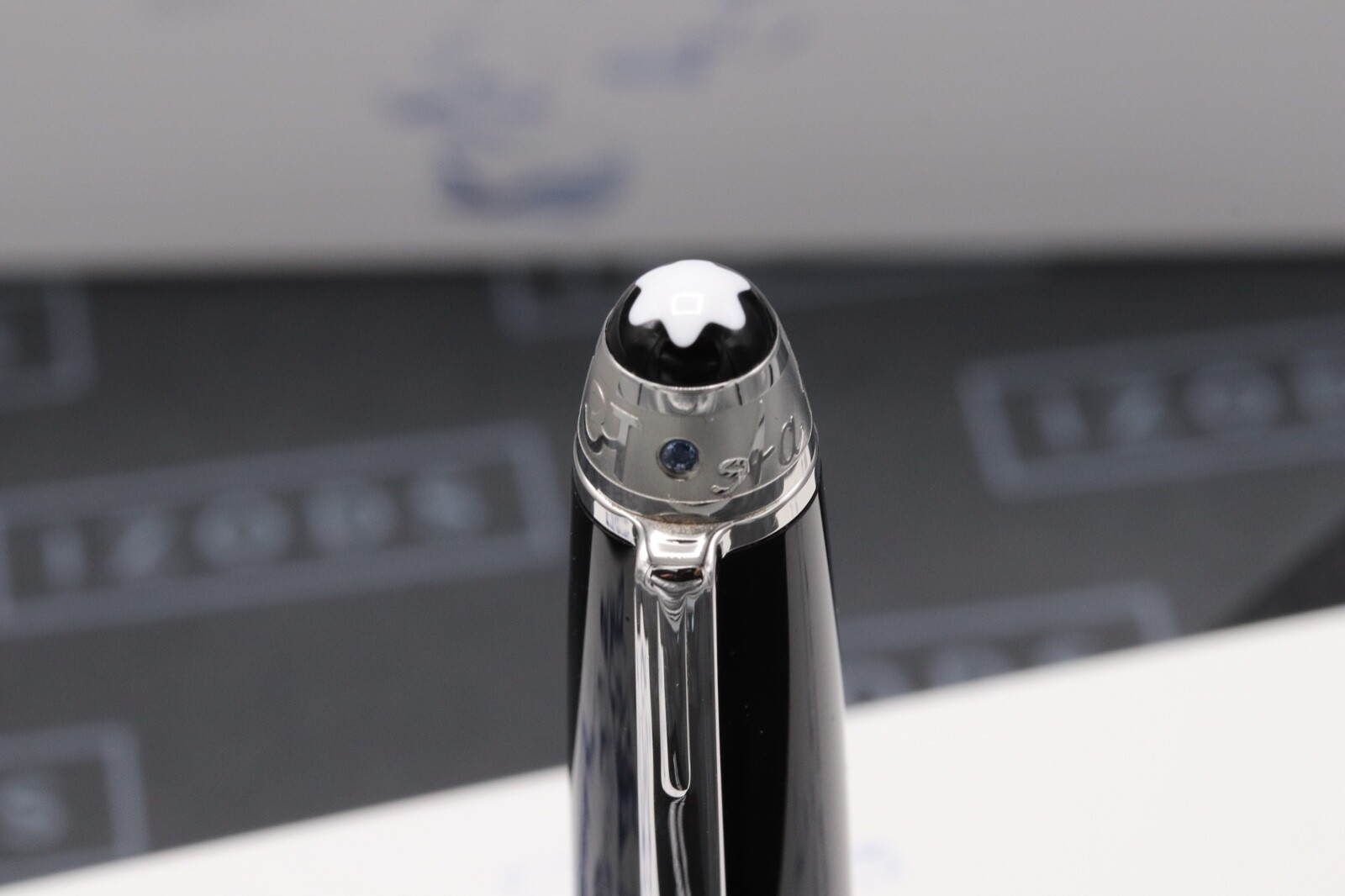 In Anne Franks's diary, the young girl wrote about her love for her fountain pen given as a present from her grandmother on her 9th birthday. She used the pen to draft countless entries and stories and, on the 11 November 1943, she wrote: "My fountain-pen has always been one of my most priceless possessions; I value it highly, especially for its thick nib, for I can only really write neatly with a thick nib."
She wrote about her pen throughout her diary as if it were a trusted friend, and she was heartbroken when one day while clearing the table, she accidentally threw her fountain pen into the fire. Her father found the clip amongst the ashes the next day.
Although no one can be sure, scholars believe that the pen used by Anne Frank was a Montblanc, although the destruction of the pen in the fire means that no one can ever be entirely sure. According to the Anne Frank museum, "The document analysis by the Netherlands Forensic Institute showed that the main part of the diary and the loose sheets were written in grey-blue fountain pen ink."
Stephen King
Preferred pen: Waterman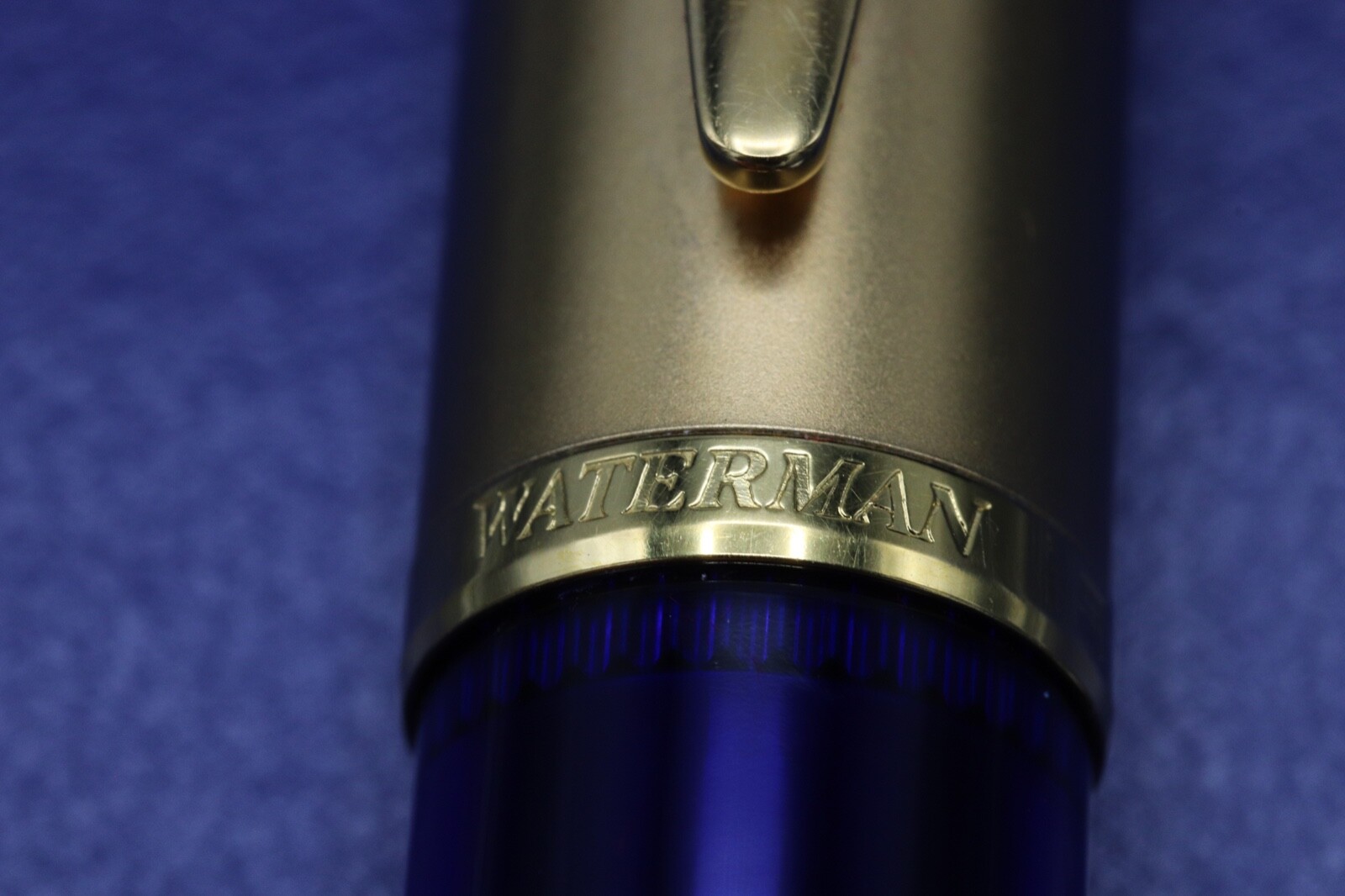 Horror novelist Stephen King wrote the entirety of his novel Dreamcatcher with a Waterman fountain pen.
When questioned about his writing process, he declared that writing by hand allowed him to "put him in touch with language as I haven't been in years." It's a common theme amongst authors, many of whom have repeatedly stated that they feel far more creative and able to write when not faced with a blinking cursor on a computer screen. King professed his love for Waterman fountain pens by writing at the back of his book, "This book was written with the world's finest word processor, a Waterman cartridge fountain pen."
King's pen of choice was the Waterman Hemisphere, which offers an elegant, slim shape with chiselled detailing. Waterman prides itself on its Parisian style, and it's highly regarded as a good 'entry-level' fountain pen. King publicly spoke about how he wore out four separate Waterman pens during the writing of Dreamcatcher; the pens' affordability made it easier to get a replacement.
The link between writers and their luxury writing instruments remains relevant
The relationship between a writer and his/her tool remains as relevant today as it ever was.
Many luxury fountain pen manufacturers have chosen to commemorate writers throughout history with a series of limited-edition releases. Montblanc famously has its Writers Edition collection, where a new pen is released each year to celebrate one of literature's great writers. Past honourees have included Victor Hugo, Rudyard Kipling, and Virginia Woolf.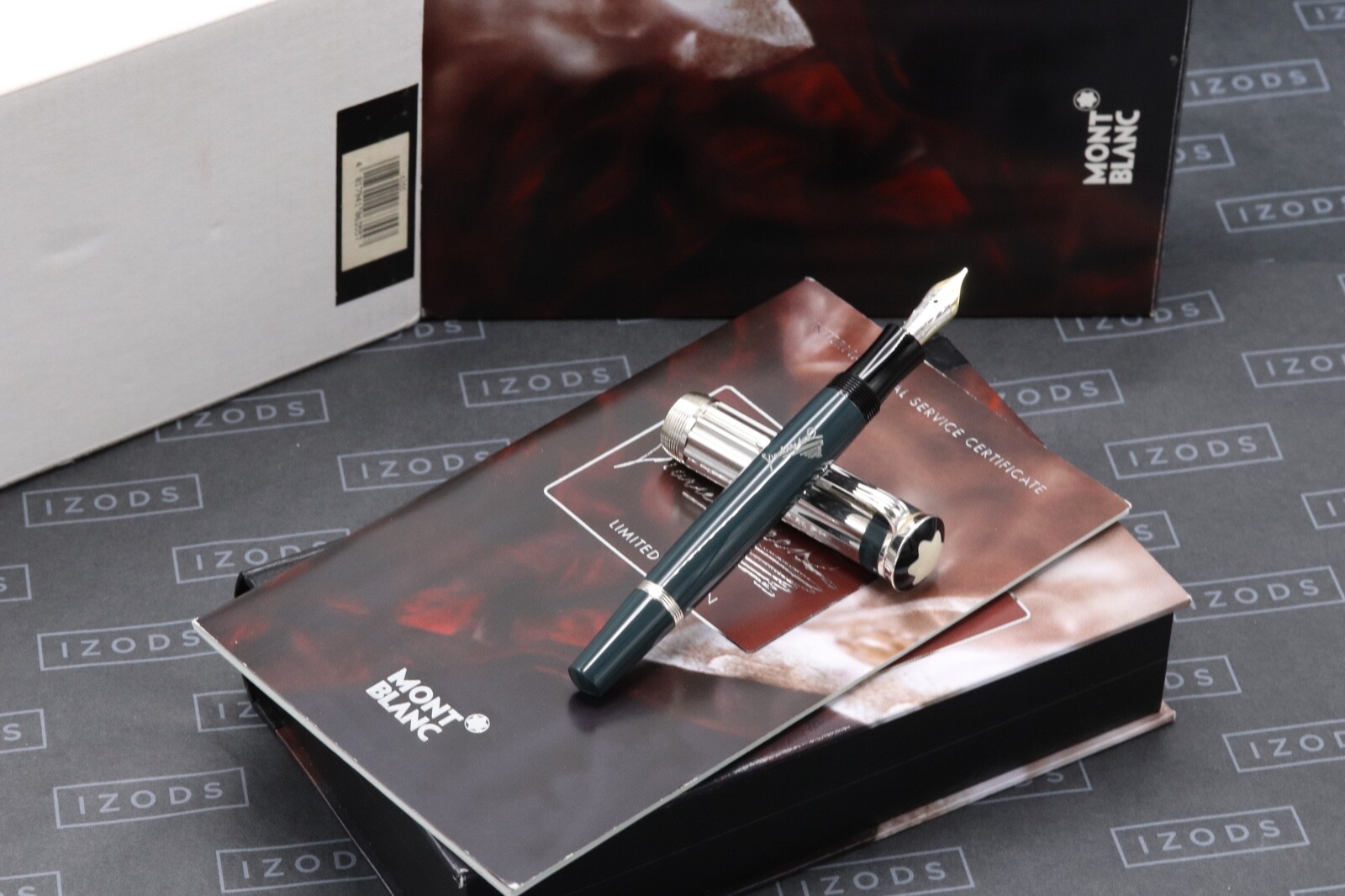 These pens are often sought-after by collectors who long to have the complete set within their collection. And with limited numbers available for specific models, these pens can retain their value.
Here at Izods, we spend a considerable amount of time sourcing the Writer's Edition collection of Montblanc pens and other rare luxury pens, such as the Montegrappa Hemingway fountain pens. We love the stories behind these collections, and it's always interesting to hear from our clients whether they have an affinity with particular writers.
If you are looking for a specific model or a limited-edition vintage fountain pen to add to your collection, please get in touch.