Celebrating London Fashion Week with the Montblanc Muses and Diva Line collections
As we celebrate London Fashion Week 2021, our thoughts are turning to some of the most beautiful women in the world, from Marilyn Monroe, Marlene Dietrich, and Ingrid Bergman through to Greta Garbo and Grace Kelly. You may be wondering why we are talking about style icons – after all, we are a luxury pen dealer. But these women from Hollywood's golden age – who continue to fascinate audiences – have been immortalised by Montblanc within their iconic Muses and Diva Line oferrings along with Grace Kelly have her very own collection!
As part of these on-going collections, Montblanc releases a luxury writing instrument that represents a true style icon. Usually released as both special and  limited editions, these pens are designed to honour and signify their muse.
As avid luxury pen collectors ourselves, we know that many of our customers wish to complete their collection of Montblanc Muses and Diva Line writing instruments. We understand the desire to have a complete set, and through our network, we can source virtually any pen – whether that be fountain, rollerball or ballpoint versions.
Let's take a look at a few of the most famous pens from the Montblanc Muses, Diva Line and Grace Kelly collections.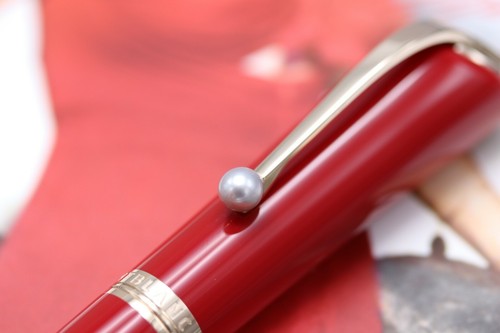 Montblanc Muses – Marilyn Monroe
Release date: 2017
Marilyn Monroe (1926 – 1962) is possibly the world's most famous movie star, and despite her death nearly 60 years ago, she continues to fascinate audiences. Known for classic movies such as The Seven Year Itch and Gentlemen Prefer Blondes, Marilyn was the ultimate blonde bombshell. She also drew widespread attention for her personal life, whether it was her relationship with former husband Joe DiMaggio or her rumoured relationship with President John F Kennedy.
Marilyn is responsible for one of the most iconic images from films of all-time; no one can forget the image of her standing over a subway grate with her white dress billowing around her. It comes as no surprise that Montblanc chose to commemorate her in their muses collection.
The Montblanc Muses Marilyn Monroe special edition comes in two colour options; a bright vivid red pen (symbolising her signature red lipstick) and a pearlized white pen to commemorate her role in the Seven Year Itch. The fountain pen versions have a 14-karat gold, nib which is coated in champagne-coloured gold and features an engraved portrait of Marilyn. The pen clip is finished with a pearl, to symbolise the pearl necklace that she regularly wore, a gift from Joe DiMaggio.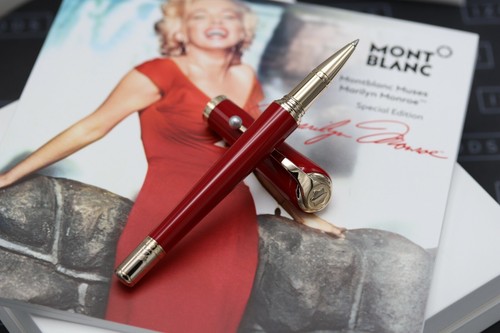 Montblanc Diva Line – Marlene Dietrich
Release date: 2007
Marlene Dietrich (1901-1992) is another name from Hollywood's golden era. She began as a star of silent movies before moving into films and stage productions. One of her most iconic roles was that of Lola Lola in The Blue Angel.
It is this role that Montblanc chose to immortalise her for the rare limited edition, of which only 1901 were produced. Crafted from 925 Sterling Silver and styled with a herringbone design to represent her famous trouser suit. The cap features diamond embellishments, and a blue sapphire adorns the clip which is in the shape of a tie – another nod to her famous role.
The Special Edition is takes on the same shape, but is crafted from black precious resin, with her signature engraved on the cap.
Only 1901 Marlene Dietrich Limited Edition pens were made, which honoured the year of her birth.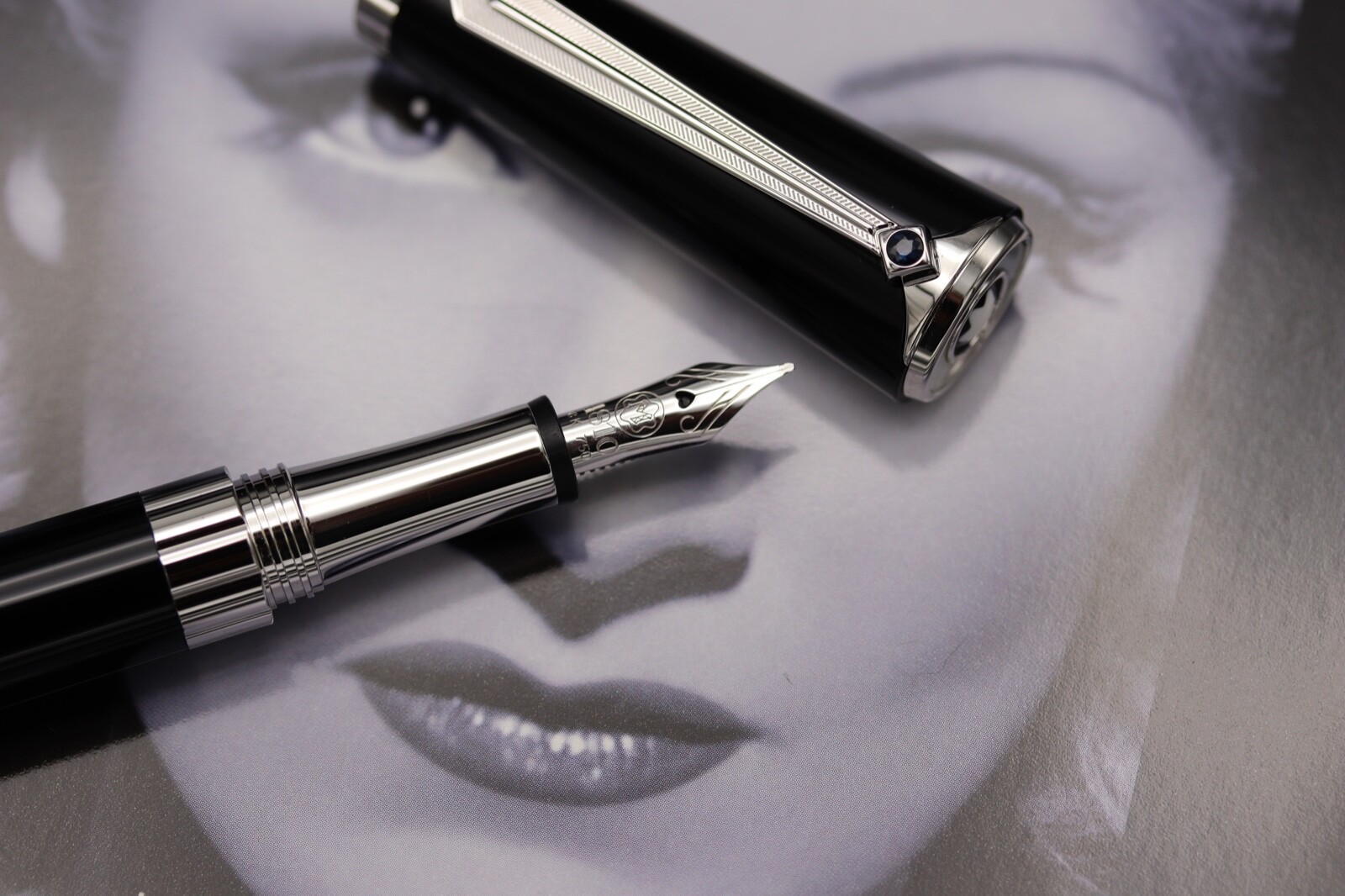 Montblanc Princesse Grace de Monaco Collection
Release date: 2012
There is a long history between Montblanc and the Principality of Monaco – with Grace Kelly, the Hollywood actress, becoming royalty following her marriage to H.S.H. Prince Rainier. Montblanc is a long-term supporter of the Princess Grace Foundation – USA which is a not-for-profit organisation dedicated to finding emerging talent within the arts. As part of their support, Montblanc provides support for scholarships and apprenticeships within the programme.
The relationship between Montblanc and the Principality continued in 2011, when Montblanc was commissioned to make a white gold writing instrument, complete with 161 rubies and 128 diamonds to celebrate the marriage of H.S.H. Prince Albert II to H.S.H. Princess Charlene. This luxury pen was used to sign the wedding register.
The special edition versions of the Montblanc Princesse Grace de Monaco collection feature a drop cut pink sapphire, which represents Princess Grace's favourite flower, the rose. The clip and cap top are a nod to the v-shaped black velvet dress worn by Princess Grace. The shape of the pen was take from a photograph of Princess Grace that was chosen by her son, Prince Albert II, the sovereign Prince of Monaco. The collection was launched with two main colours, those being ivory-coloured resin and purple resin.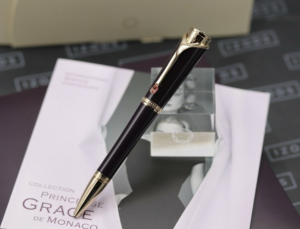 Montblanc Diva Line – Ingrid Bergman
Release date: 2009
Known for her role as Ilsa in the 1942 classic film, Casablanca, Ingrid Bergman (1915-1982) is one of the all-time greats. With three Academy Award wins (and another four nominations), her legacy makes her one of the most celebrated icons within the American film industry.
It comes as no surprise that Montblanc chose to recognise her success as part of the Diva Line. Inspired by the 1940s, the Ingrid Bergman collection of luxury writing instruments feature iridescent resin lacquer in white and black with rose-gold trim. The pen clip is embellished with a teardrop amethyst on the clip and features Bergman's signature engraved onto the cap.   
Montblanc Muses – Greta Garbo
Release date: 2005
Greta Garbo (1905-1990) was widely regarded as one of the best dramatic actresses. She made a career out of playing tragic characters such as Polish Countess Marie Walewska in the 1937 movie "Conquest", and Anna Karenina in a telling of the famous Tolstoy novel. Although her legacy lives on, her career was brief. She retired from acting at the age of 36 and remained reclusive for the rest of her life.
Montblanc chose to memorialise Greta Garbo within their Muses collection, creating a range of luxury pens that reflected her style. The Greta Garbo special edition featured cream and black coloured resin and was accented with silver-tone hardware. Garbo's signature featured on the cap ring and the pen clip was embellished with an Akoya pearl.
The exquisite Limited Edition, of which there are only 1950 pens, is something to behold. With its huge mother-of-pearl Montblanc snowcap emblem and diamond cap, it's a truly wonderful tribute. We currently have an unused version in stock – click here to see the details.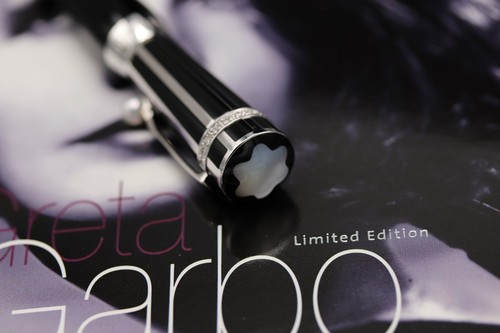 At Izods, we can help you discover these Montblanc collections and so much more
As luxury pen dealers, we have a network of contacts that allows us to source rare Montblanc writing instruments, many of which are part of the Muses collection. Whether you're only now starting your luxury pen collection or you're looking to find a rare example to compliment your existing pens, we are here to help.
Our customers continue to purchase used and new luxury pens directly from us, because they know that we are a trusted dealer. They understand that we have an intrinsic knowledge of different makes, model numbers, nib sizes, and all of the other variations that may inform the price. Our high-quality customer service ethos means that you can still benefit from a truly luxury shopping experience, regardless of whether you're buying new or used.
If you're looking for a specific Montblanc pen to add to your collection, please contact us.